Regular price
Rs. 2,279.00
Sale price
Rs. 2,279.00
Regular price
Rs. 5,999.00
Unit price
per
View full details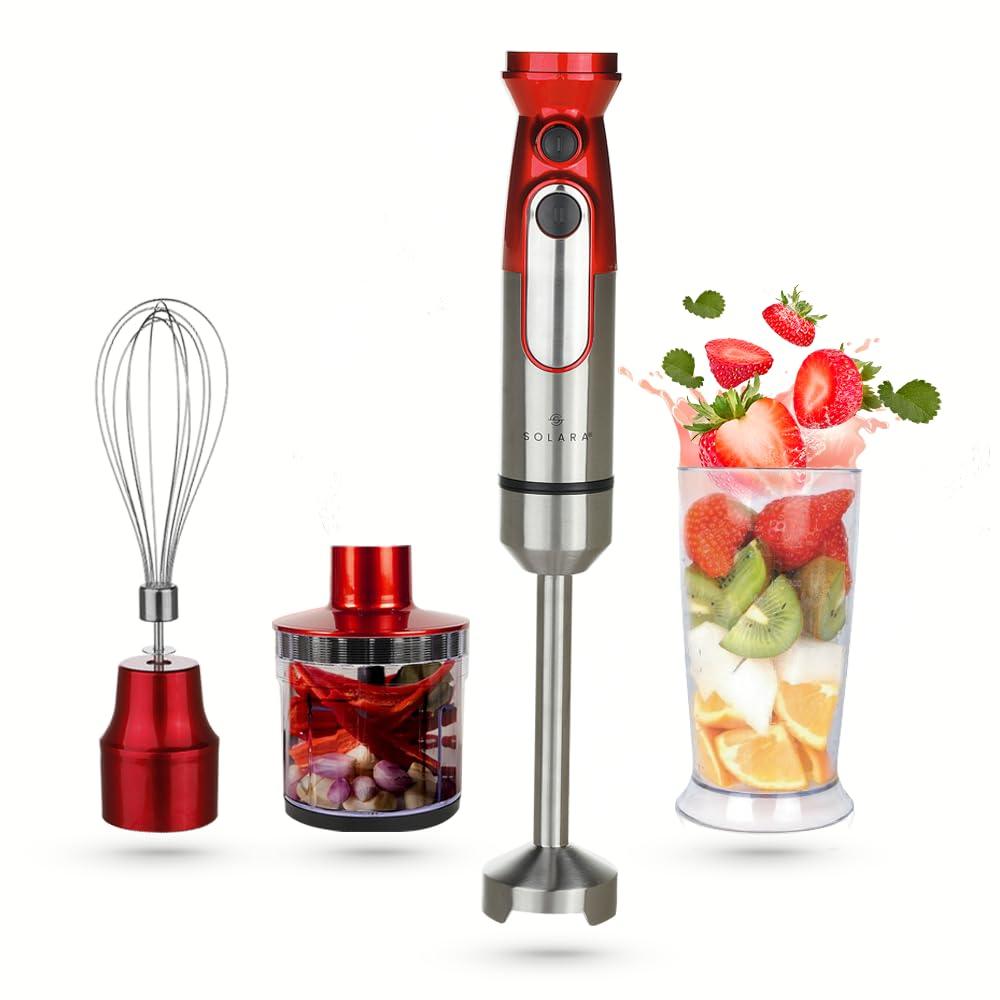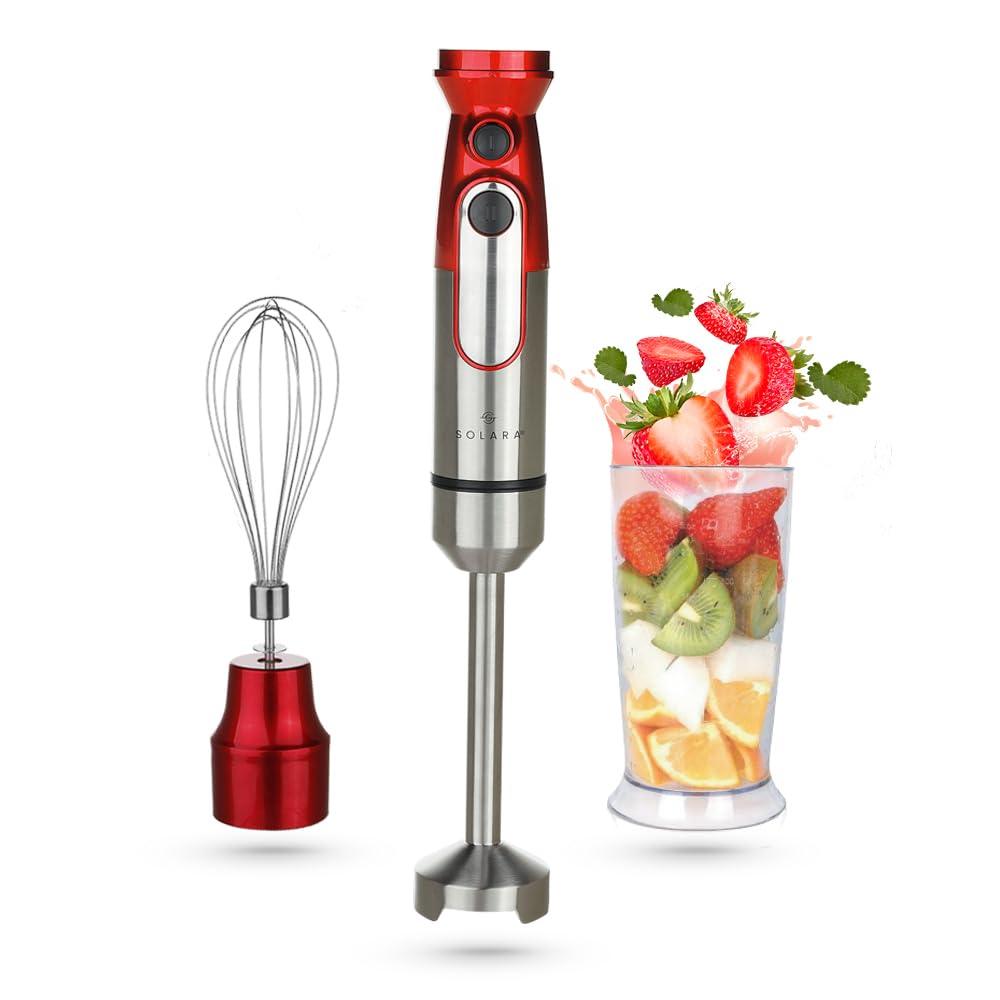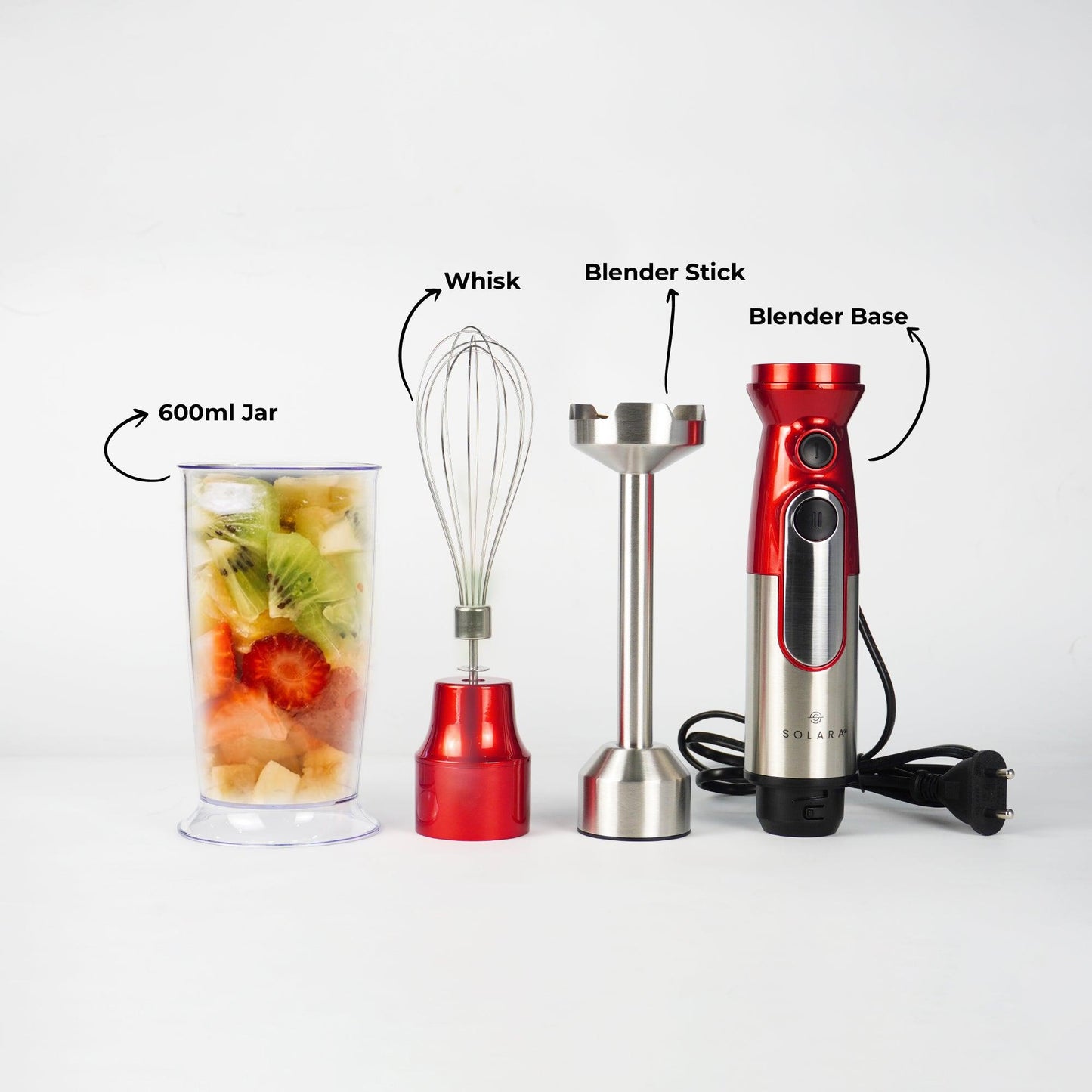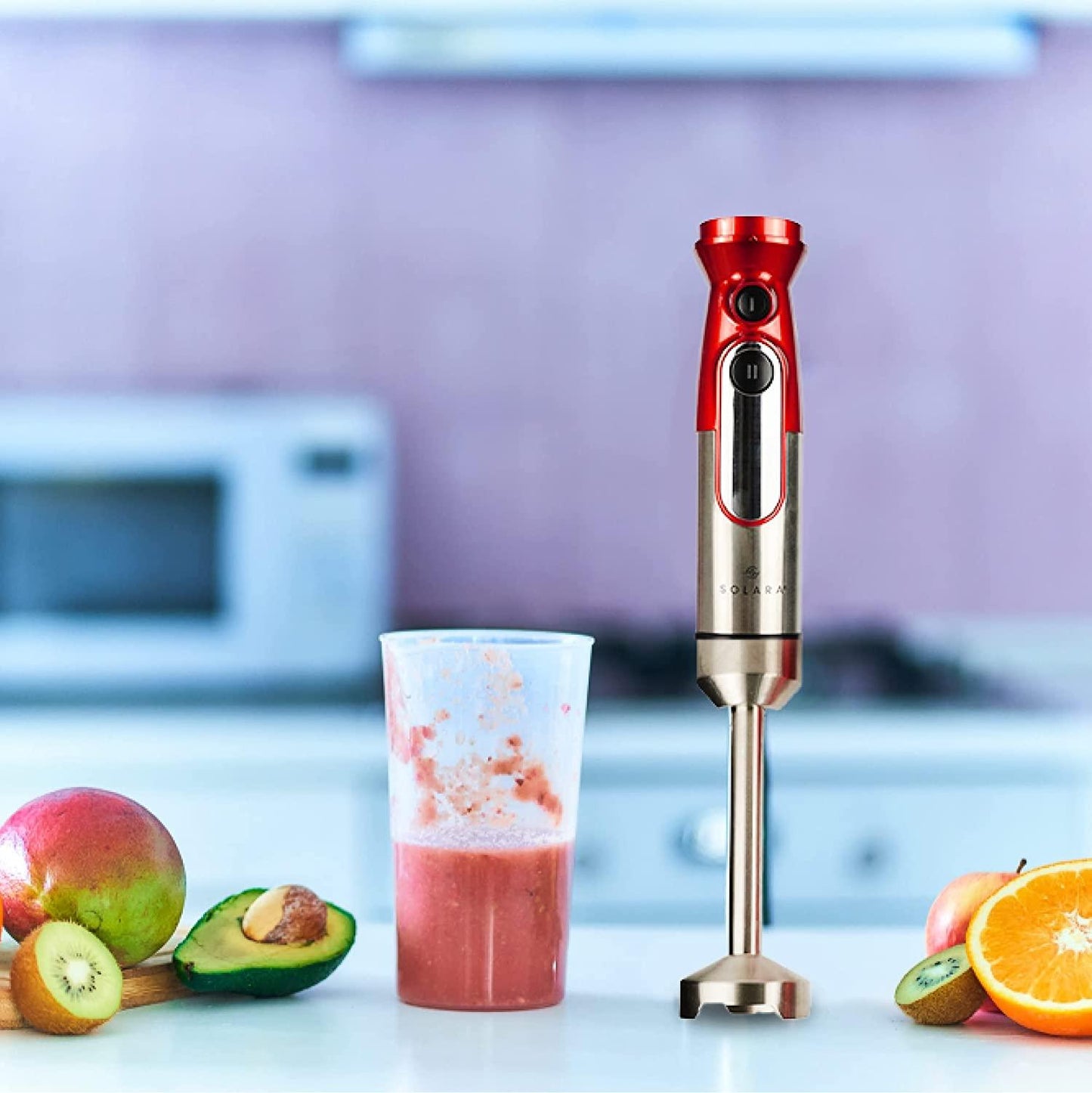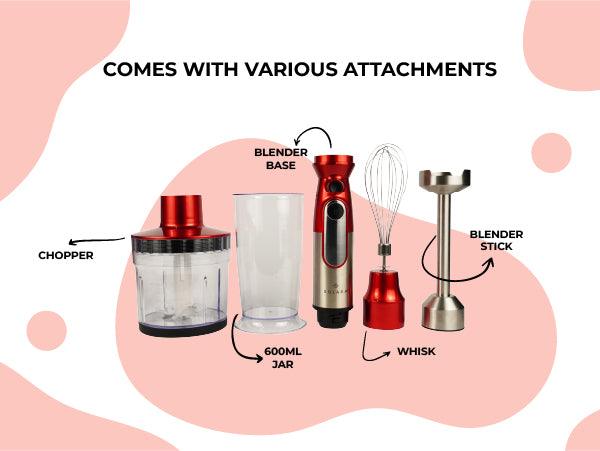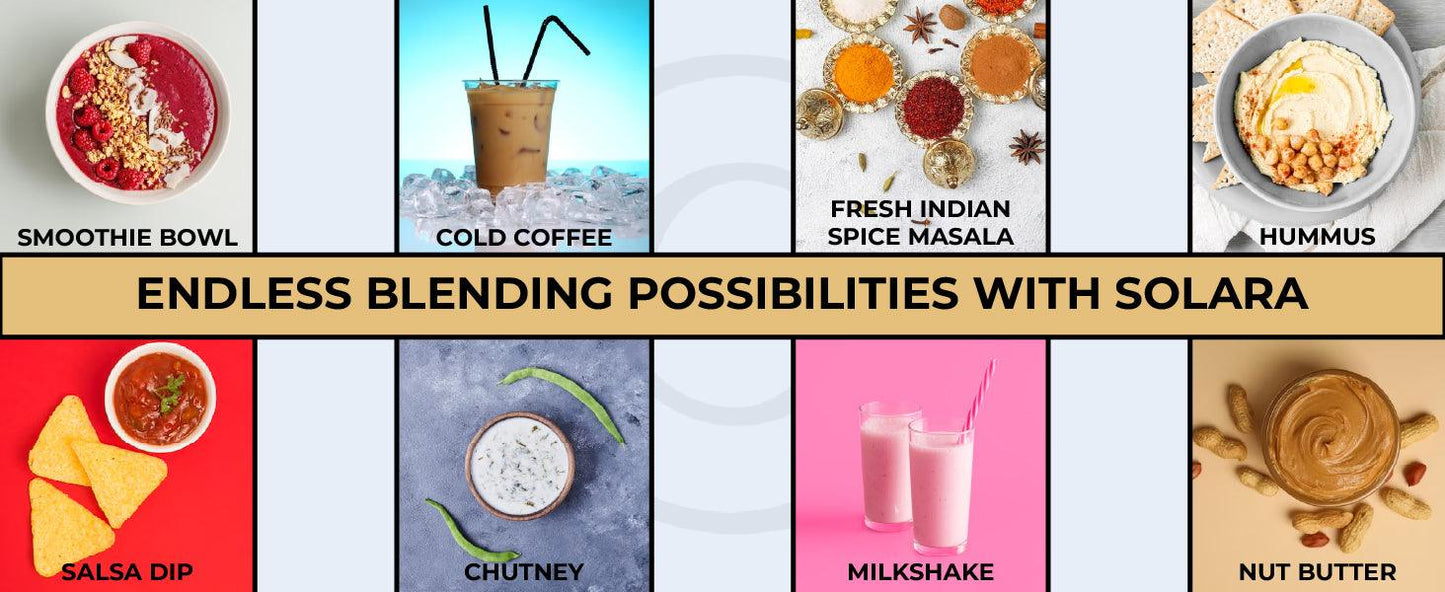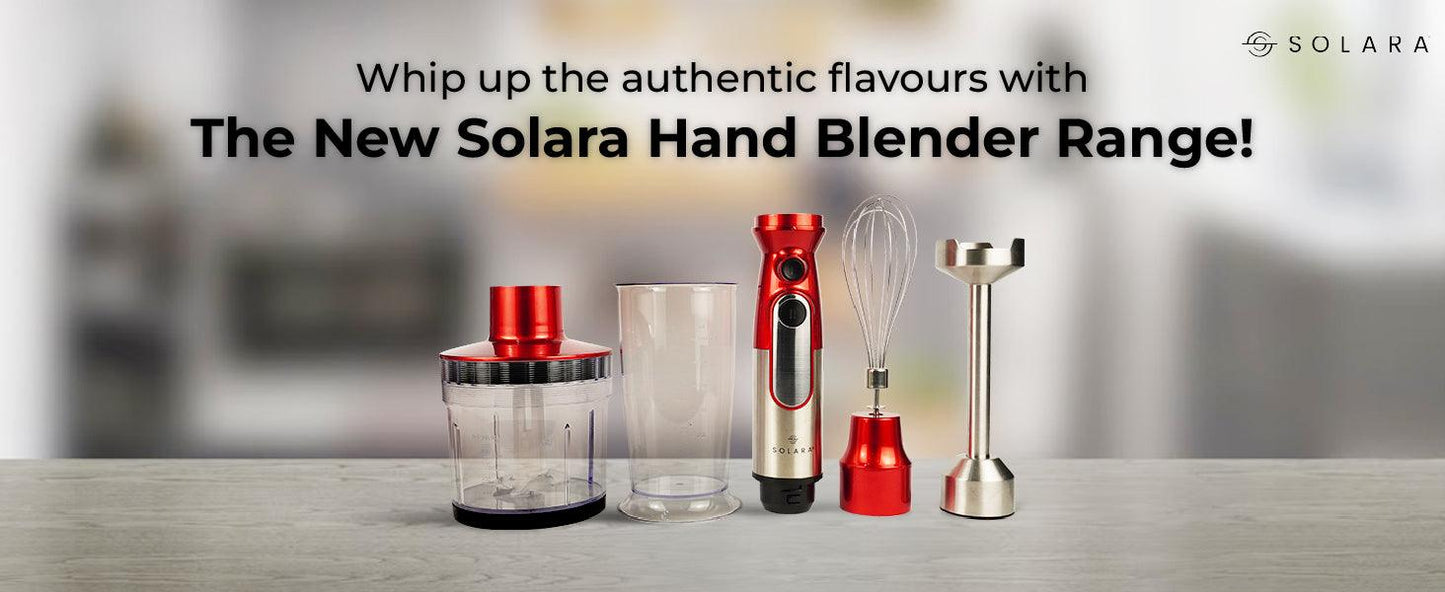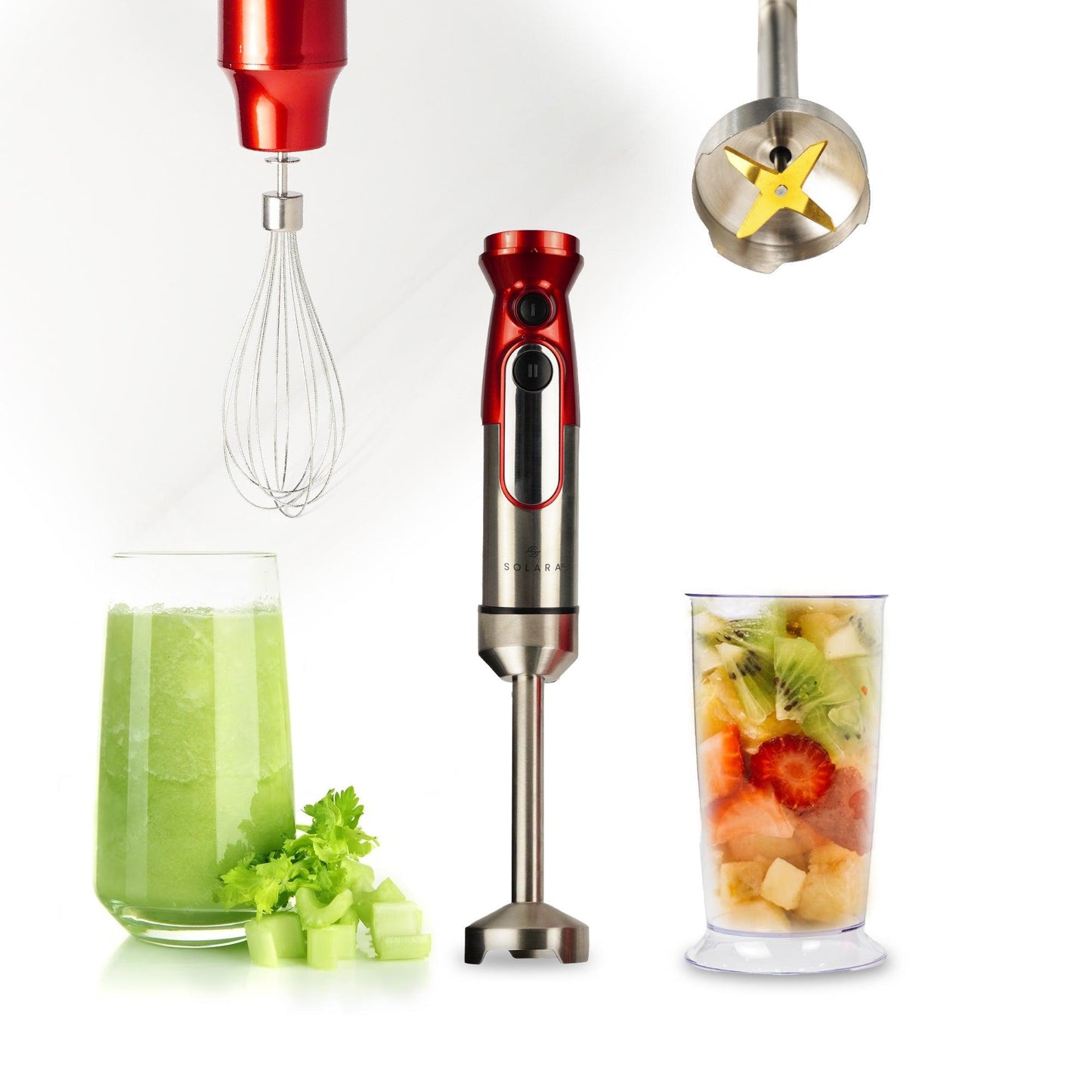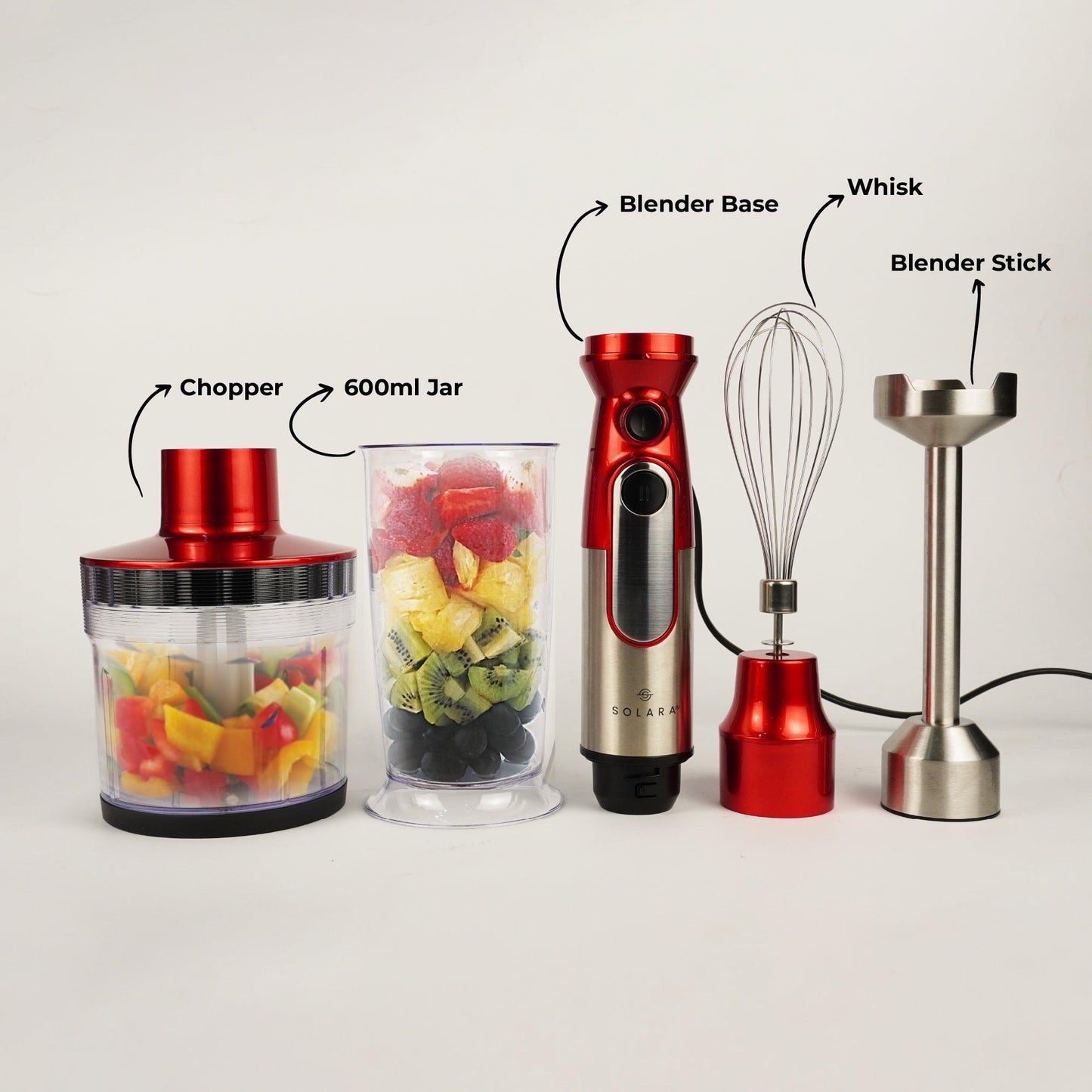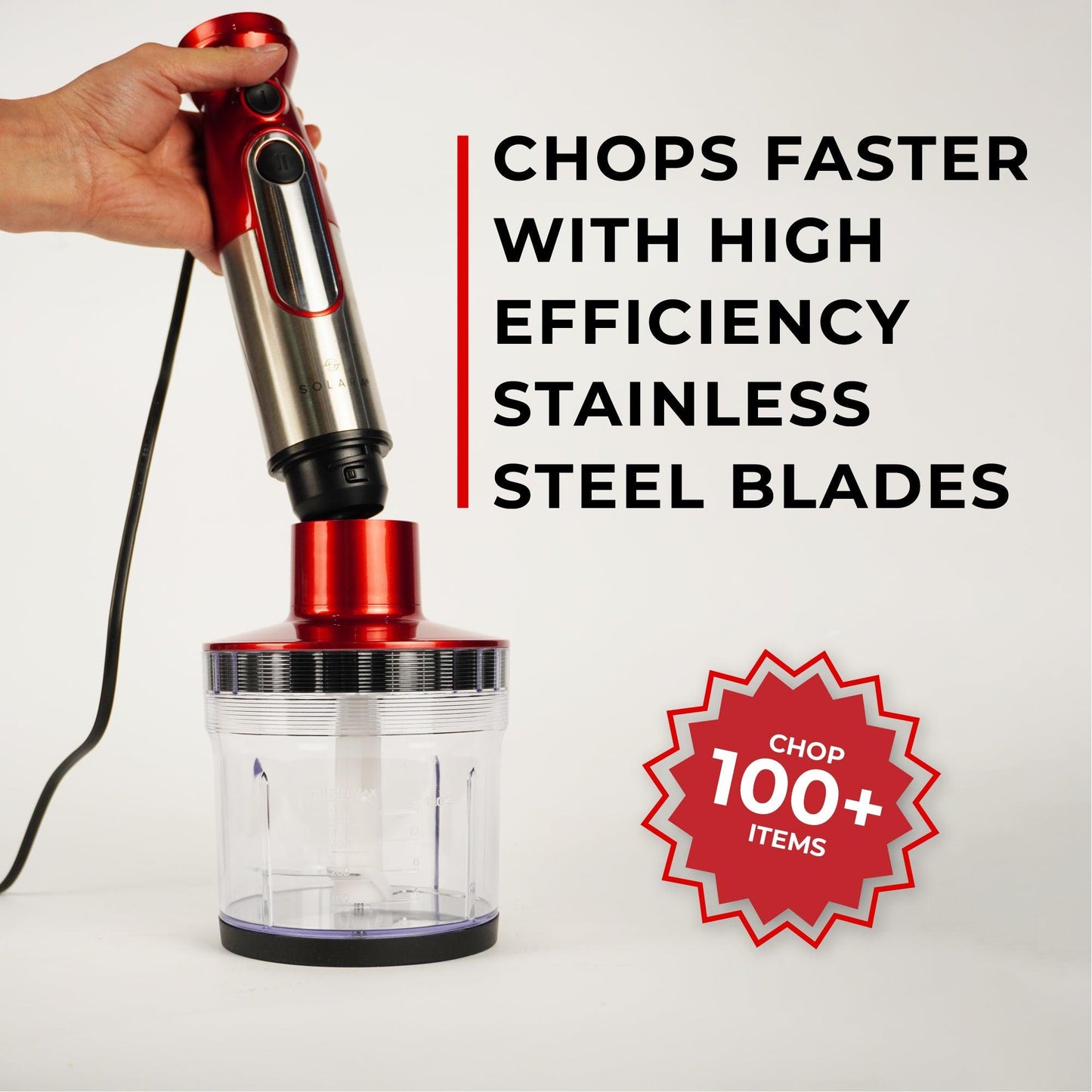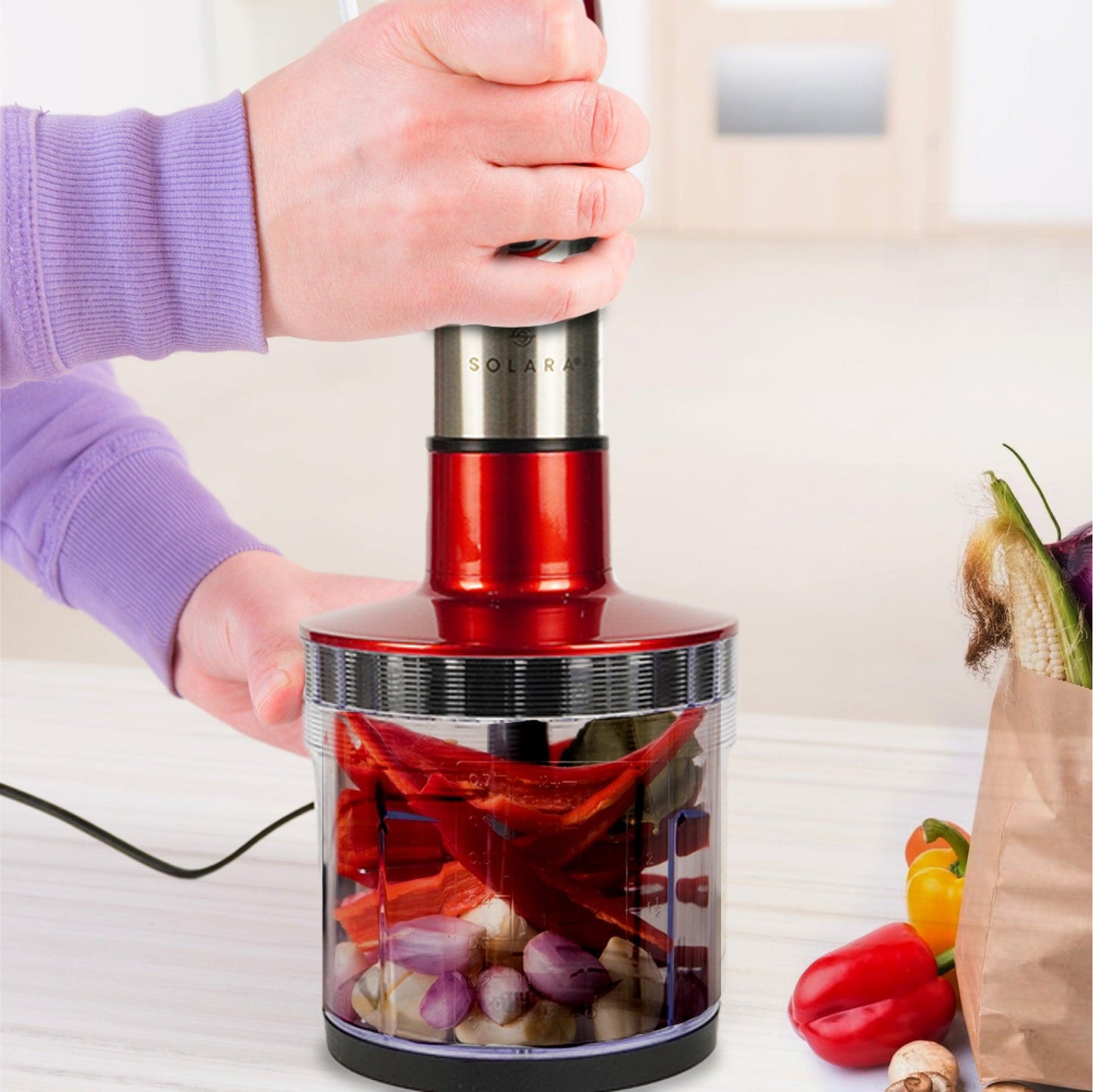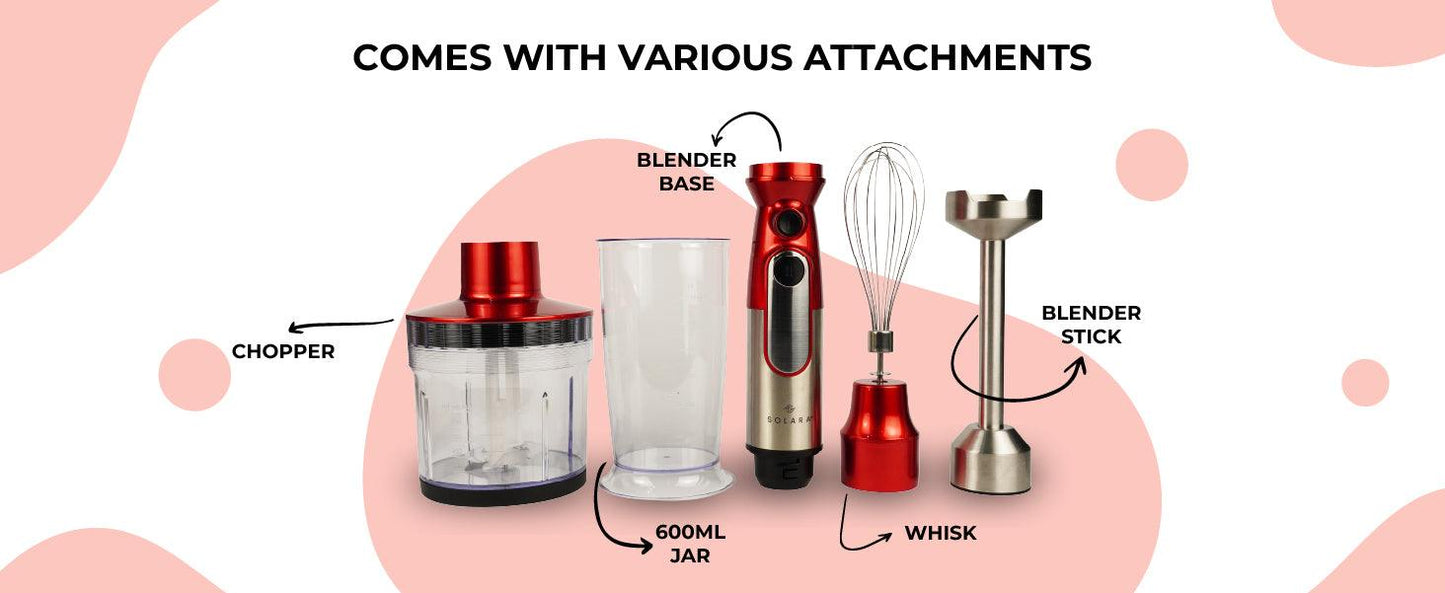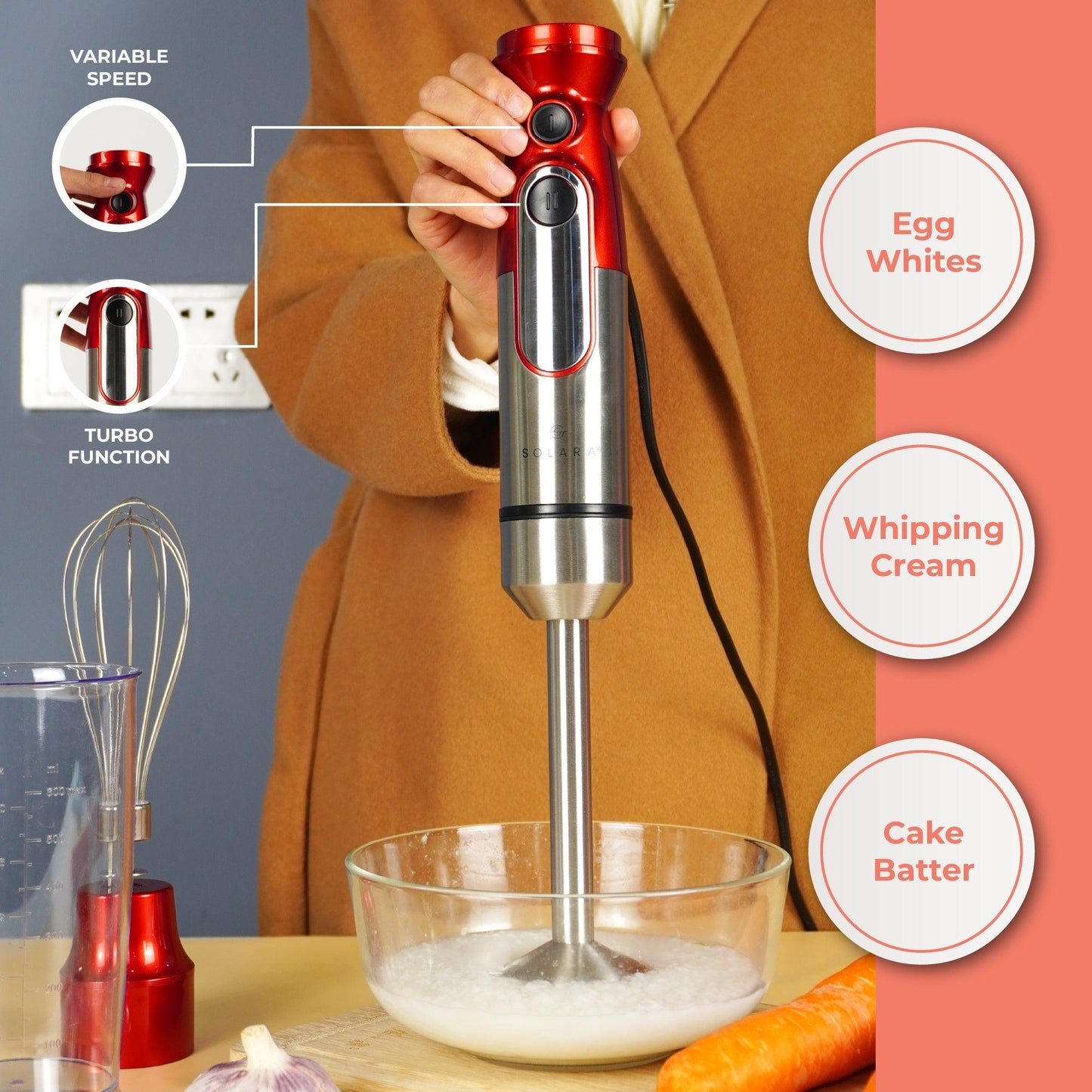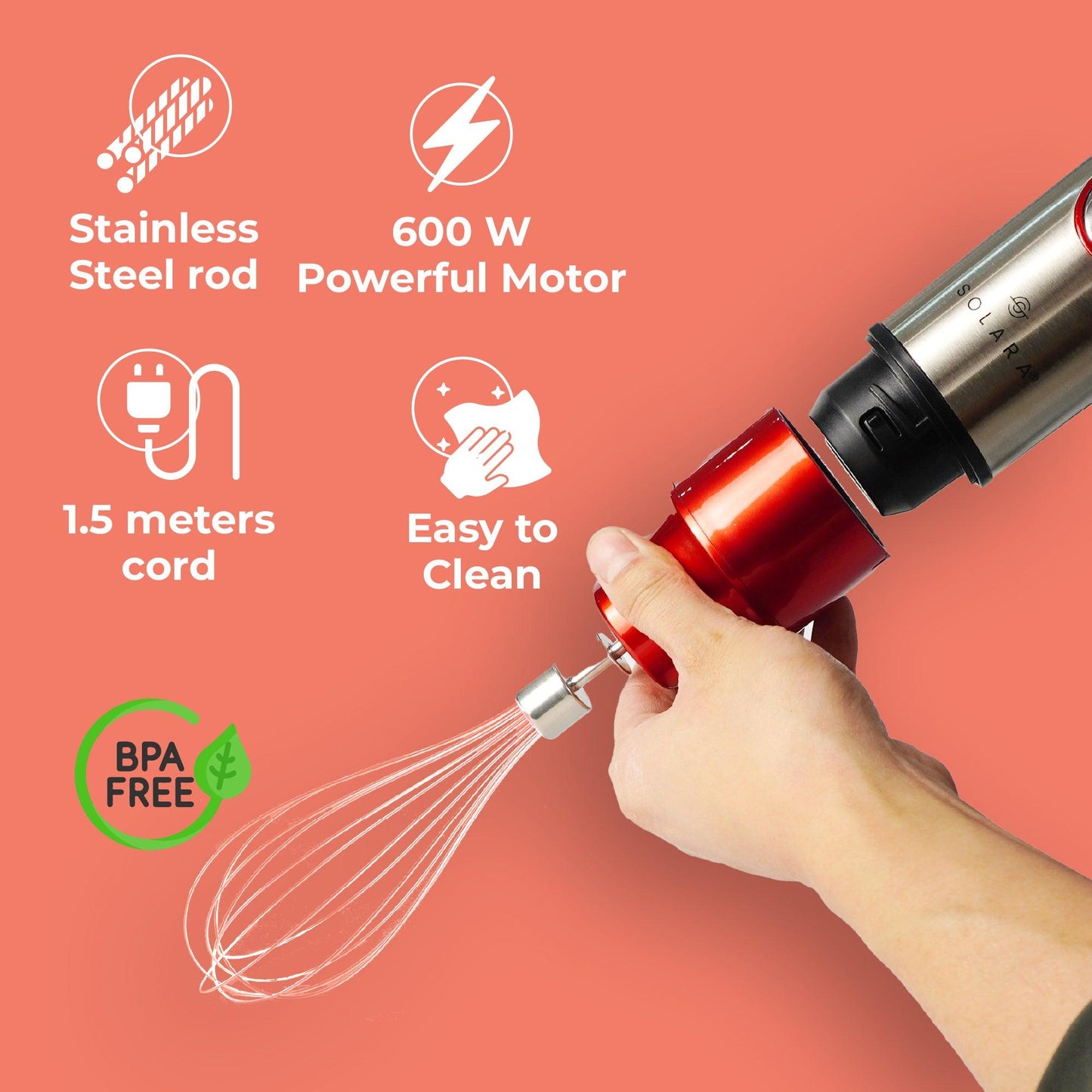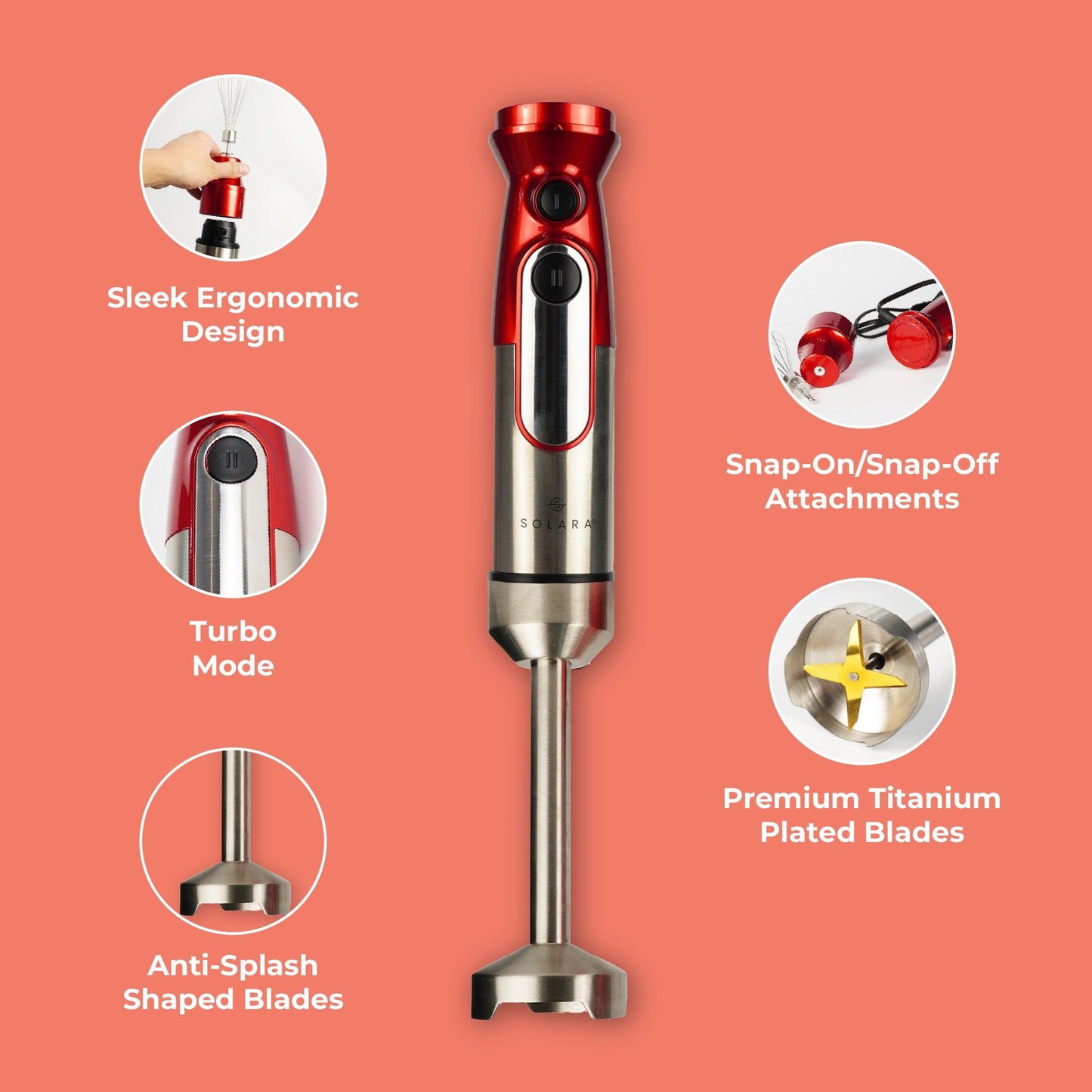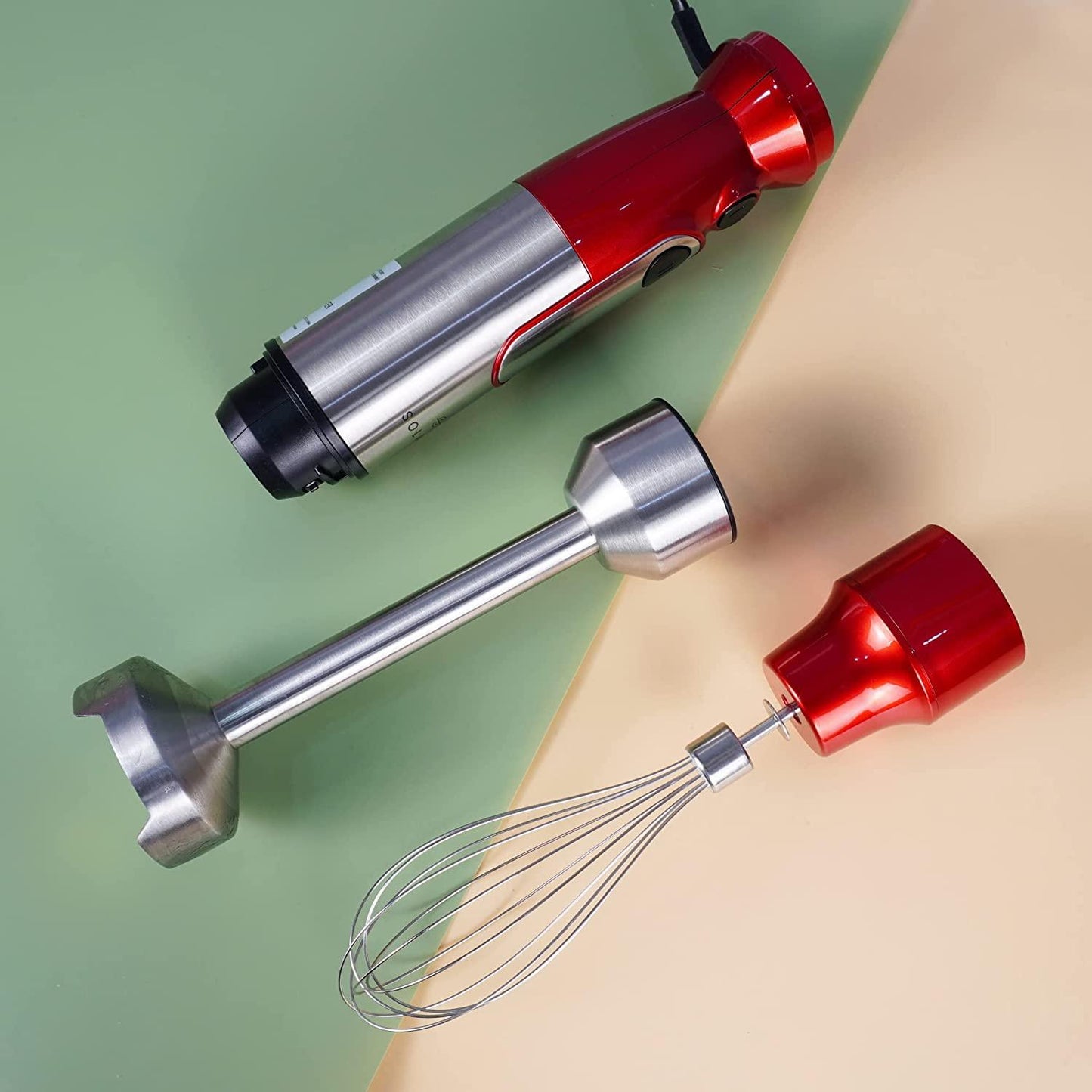 Free Shipping

For all orders over ₹1000
Discover the next level of kitchen convenience with the Solara Hand Blender, a game-changing tool designed to transform your cooking experience. With its advanced features and sleek design, the Solara Hand Blender empowers you to blend, mix, whip, and create a wide range of culinary delights effortlessly.

Key Features:

Precision Titanium Blades: Equipped with state-of-the-art titanium-coated blades, the Solara Hand Blender guarantees exceptional blending performance and durability. Effortlessly blend, chop, and puree ingredients of all types, from delicate herbs to tough vegetables.

Multi-Functional Attachments: The Solara Hand Blender comes with an array of versatile attachments, including a whisk and mixing jar. From whipping up fluffy whipped cream to preparing silky smooth soups, you'll have the right tool for every culinary task.

Variable Speed Control: Take charge of your blending with Solara's variable speed control. Adjust the blending speed to achieve the perfect texture for your recipes. Whether you need a gentle stir or a powerful blitz, the choice is yours.

Turbo Boost Technology: For those moments when you need an extra burst of power, the Solara Hand Blender's turbo boost feature has you covered. Effortlessly tackle stubborn ingredients or achieve a quick blend with the push of a button.

Effortless Cleaning: Cleaning up after your culinary adventures is a breeze with the Solara Hand Blender. The detachable components are dishwasher-safe, making post-cooking cleanup as enjoyable as the cooking process itself.

Ergonomic Grip: Crafted with comfort in mind, the Solara Hand Blender boasts an ergonomic grip that ensures a comfortable and secure hold, even during extended blending sessions. Say goodbye to wrist strain and hello to effortless blending.

Space-Saving Design: The compact and sleek design of the Solara Hand Blender saves valuable countertop space, making it an ideal addition to any kitchen, whether big or small

Included Components - Blender Motor Unit, Blending Stick + Egg Whisk, User Manual, SOLARA Mobile App, 600ml Mixing Jar

1. Orders will be shipped within 48 hours of orders being placed. Please allow 4-5 business days for delivery, after the order is shipped.

2. Personalised products may take longer to ship.

3. Shipping may take longer due to unforseen circumstances

How can I register a warranty for my product?

Given that we have a wide range of products at SOLARA, please refer to the website for the warranty given on each product. To register and claim for warranty, you can sign up here: https://www.solara.in/pages/product-registration. Once you sign up, you will receive a confirmation email for the same along with eBooks (for certain products).

How/When can I claim warranty for my product?

You can claim for warranty only if you have registered the product for it within a week of receiving the product. 

In case you are facing an issue with your product, please contact us at

support@solara.in

and our team will be happy to address your concern within 48 hours. 

Make sure to include the order information along with a photo and video of the issue. 

Only the damaged part can be replaced and not the full product.

Each product is replaced only once under warranty. 

As with all other brands, wear and tear of the product is not covered in warranty. 

Examples - Yoga mat used with shoes 

Water Bottles - Paint peeling due to rough surfaces, broken due to fall

Air Fryer - Mishandling, High Voltage Issues 

Loss of part of the product 

Above are just illustrative examples and not comprehensive. 

Sole discretion of Warranty processing lies with the SOLARA team. 

Note: Refunds are not processed under warranty, we can only issue a replacement.

| | |
| --- | --- |
| Product  | Warranty Period |
| Mattress | 10 Years |
| Kitchen Appliances | 1 Year |
| Resistance Bands  | Lifetime  |
| Fitness Products | 1 Year |
| Any other product | 1 year |

VIP registration is valid for another 6 months. 
SOLARA 600Watt Electric Hand Blender for Kitchen with Whisk & Mixing Jar
FAQs
Can I choose whichever styles I want?

Yup! Our catalog is always growing as we release new styles regularly! Choose styles to your heart's content!
I like my styles but they don't fit!
How often can I swap out my items?
What if I want to keep my items?